Parasailing
Discover Ras Al Khaimah From Sky with your loved one.
Parasailing Sky Tour
Are you ready to explore the city and your hotel from the sky with your loved one?
Take a stroll from Ras Al Khaimah, Rixos Bab al Bahr hotel beach, which our watersports club located, and enjoy watching the entire Arjan Island from the sky.
How to get started in Parasailing Sky Tour?
We recommend that everyone starting out completes a training course first. Even if you have jet skied before, it's worth doing it to ensure you have the skills to fly safely.
How to try?
If you would like to join this great sky tour with your family, we will be waiting for you in our hotel beach. Please click for reservation.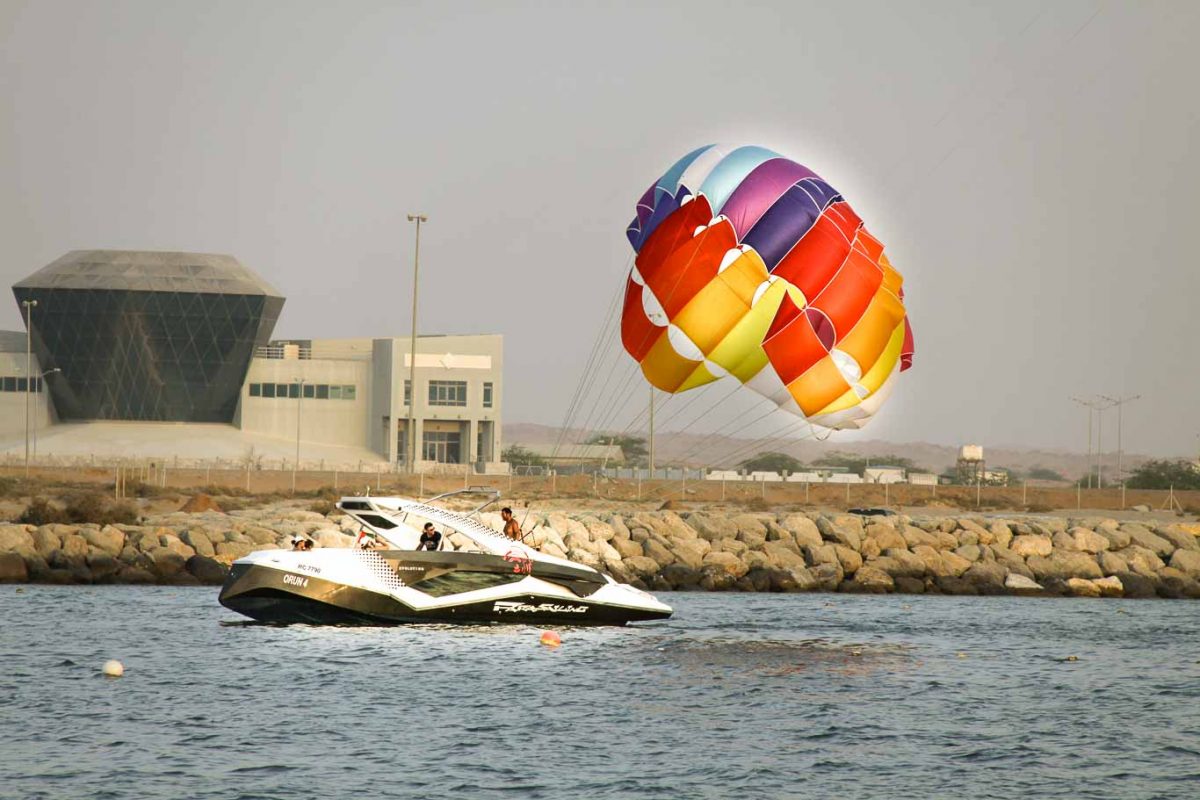 Parasailing Sky Tour
Check best available hours for Parasailing.
Book Now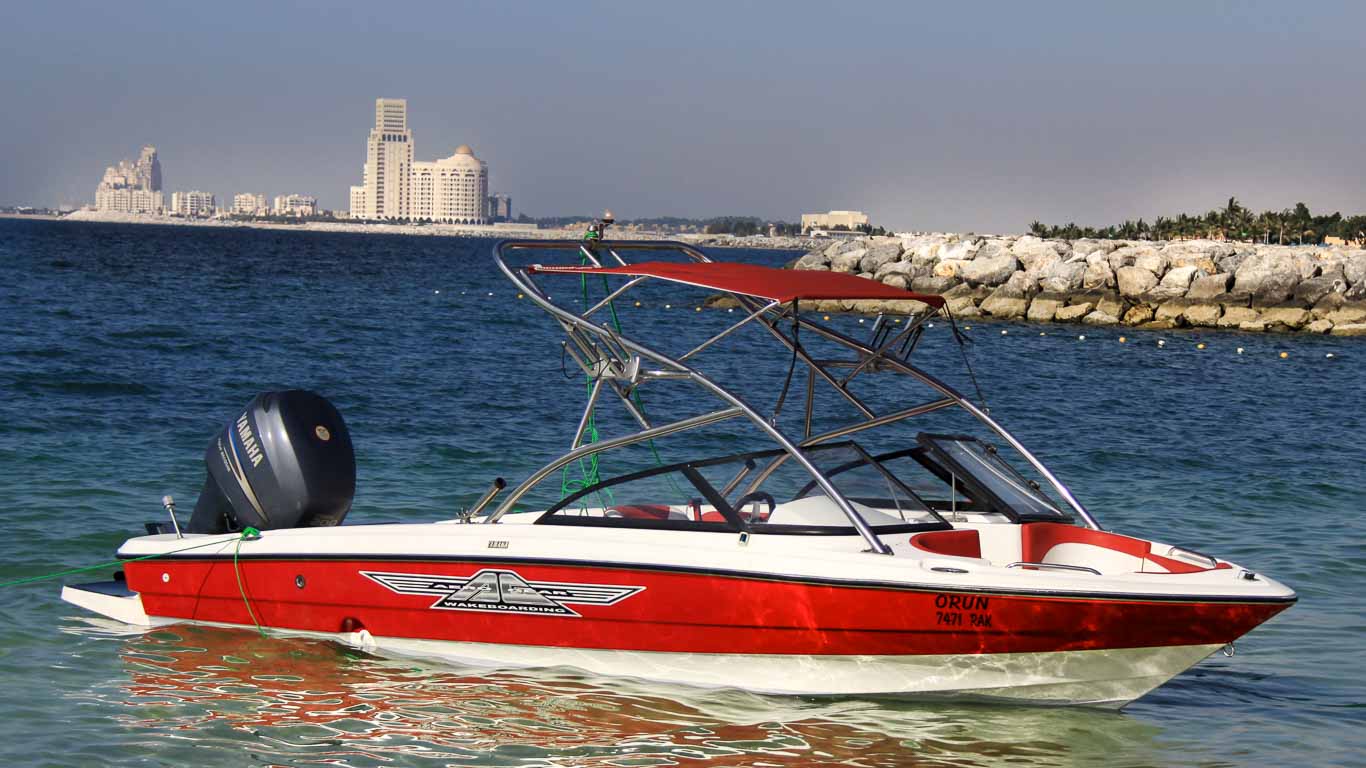 Join Boat?
Join your family or friend on boat. Watch them while they are fly.
Parasailing Sky Tour
Parasailing is a recreational kiting activity where a person is towed behind a vehicle (usually a boat) while attached to a specially designed canopy wing that resembles a parachute, known as a parasail wing.
How long you are in the air with parasailing
The excursion is part parasailing and part boat ride, so you should plan on being out on the pristine Pacific waters for about an hour and fifteen minutes to an hour and half. Each parasail boat holds up to 15 passengers who take turns flying two or three at a time.
What should i wear for parasailing
Operators recommend a bathing suit for warm days. As you may be exposed to wind and ocean spray, choose a suit that fits closely and won't fall off or get caught in your harness. Women should opt for a sleek, close-fitting single-piece suit. Menshould wear close-fitting trunks rather than baggy beach shorts.
Fly Today